Maximizing energy resources, Copeland Electric stands ready to continue its commitment to serving the power generation and cogeneration markets. From gas turbine and fossil-fueled plants and other power generation facilities, Copeland Electric has the technical expertise and resources to get the project completed on time and within budget restrictions.
Find problems that the eye can't with Thermal Imaging. Thermal Imagers measure infrared radiation on the surface of most solids and liquids. Increase the life of electrical and mechanical equipment, help prevent unscheduled shutdowns, inspect new installations and equipment still under warranty, find hidden problems during building inspections; all without any damage to the equipment.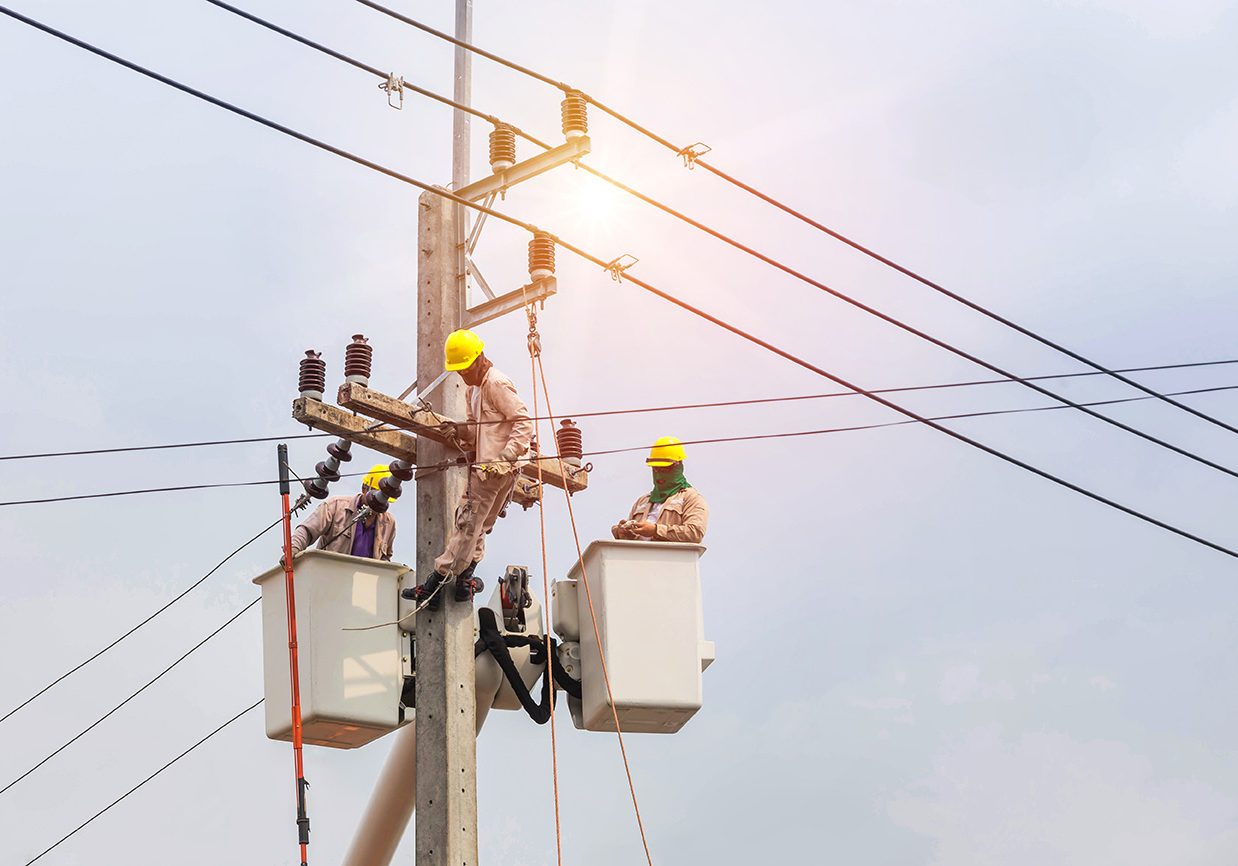 Services include:
With our 24-hour emergency service, we have the capabilities to restore power in the event of a power outage to a wide range of industrial applications.
We provide construction and maintenance of overhead and underground distribution lines 13.8 kv medium voltage.
Substation Maintenance
Damaged Pole Replacement
The essence of power quality deals with how well your system operates its load. Power disturbances can involve voltage, current, or frequency. Poor power quality can take a toll on equipment increasing maintenance and repair costs. Not only does monitoring the power on a system help to identify problems, it can also be beneficial to a customer. The power can be monitored to determine how much energy is used on lighting a facility each month to decide whether or not more efficient lighting would be cost effective.
We offer a full range of aerial mapping services including georeferenced orthomosaics, terrain models, NDVI analysis, and high resolution 3D surface and structure models and point clouds which can be imported into GIS, CAD or other industry photogrammetry applications.
Our inspection services allow you to access the hard to reach areas from the safety of the ground. High resolution photos and video (4K) are simultaneously recorded for further review and documentation of findings.